I have finished the last three blocks of the original throw.
Yay!!!
This first one was particularly tricky for me…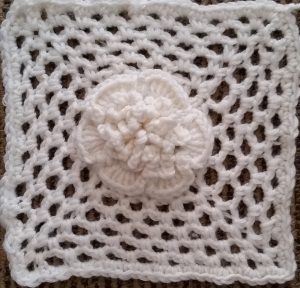 But, the pattern states the size of each square to be approx. 22cm…mine are only about 15 – 17cm each, so my throw is going to be a little small.
So I have found Kristabook, which has all the patterns of the original 25 in much more detail, it has the border with the gorgeous scalloped edge, and has another 12 or so blocks, so the finished throw is 36 squares (6 x 6) rather than only 25! Sounds perfect!
xx
Raewyn